Cigar
Lounge
Your Private Speakeasy
The second-floor Speakeasy is too cool and exclusive to miss out on. Designed with Italian leather chairs and sofas, cigar and wine box enclosed walls, and a state-of-the-art filtration system. This experience includes a premium cigar selection and your own private bar. Watch a game with your closest friends or have a one of kind private dinner for 15-20 people. 
Private
Dining
VIP room with fireplace
The private VIP room at Village Bistro offers a modern farm-style experience with a cozy fireplace and 10ft high by 40ft hand-crafted barn doors. The room offers complete privacy and is flexible for the number of guests to attend your private event. Perfect for 15 - 35 guests.
Bar
Perfect for Company Happy Hours
Enjoy your next private event in our hand-crafted mahogany bar area. Village Bistro Bar can seat 24 at the bar and over 20 at the surrounding cocktail tables, with a total capacity of entertaining 50 people comfortably. Designed with 50's brass and 5ft wide chandeliers enclosed with an antique wine bookcase that is floor to ceiling.  
The vibe is rustic with a twist of modern. Featuring three rooms, a view of the open kitchen, and a wood-burning oven. Village Bistro offers a variety of combinations for your night out a day away from the office or home. From date night to anniversary parties, graduation celebrations, or a classic girls' night out. You can transform your time at Village into whatever fits your mood.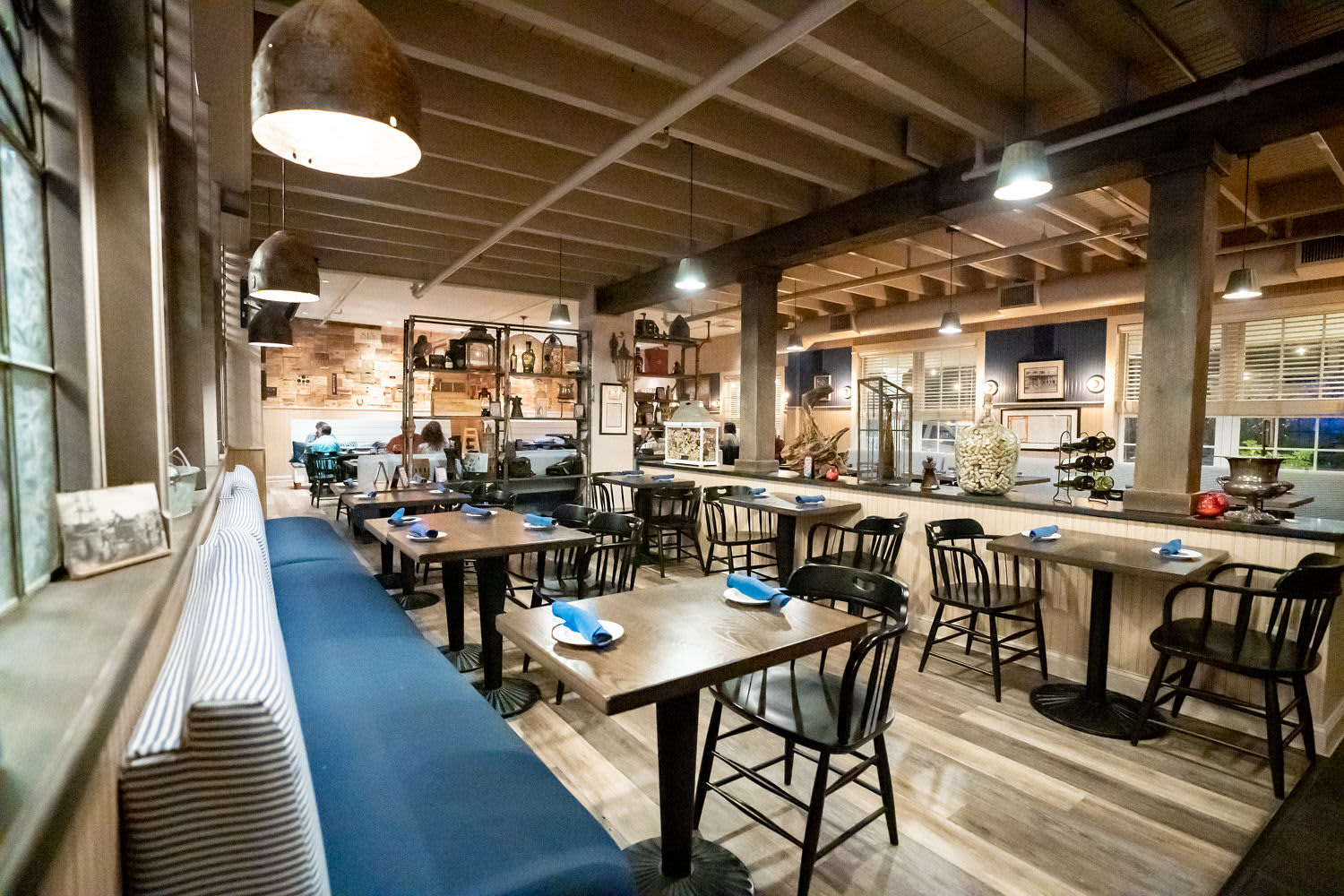 Village Bistro
Consider holding your next special event at Village Bistro. We can accommodate anything from small private parties to large scale events. We look forward to serving you and your guests!